Face your friends in a chaotic tournament that will test all your magical talent. Show that you are the most audacious wizards and make your rivals fail!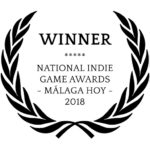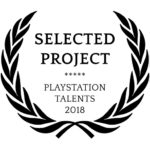 Wizards Tourney is a party game for up to four players in which different wizards from around the world compete against each other to show who is the most skillful and astute. Test your magical talent and use all your tricks on your rivals to become the best wizard!
★  A chaotic and fun competition. Never stand still, take action!
★   Each trial is a different challenge and has its own game mechanics. A real wizard must be ready for anything!
★   Hinder and sabotage the progress of your rivals. It's not cheating, it's magic!
★   The scenario changes continuously. Think fast or you will fail!
★   An easy to learn game that rewards your cunning and skill. Will you be the best wizard?
Become the Greatest Wizard in the World
Compete against your friends or the CPU in the different trials of the tourney. Each one takes place in a unique environment and introduces its own game mechanics!
Select the Character Which Fits You Best
Wizards from all over the world have come to participate in the tourney. Choose your favorite one and go to the magical coliseum to start the challenge!
Annoy Your Rivals and Dodge Their Tricks
Hinder and sabotage the progress of your opponents. Don't let the other wizards catch you off guard and show them who is the greatest wizard of all!
The legend of the tournament

There was a time when the most prodigious wizards from all over the world competed in the Grand Magic Tournament to determine who was the best of them all and deserved the title of Archmage. Some time later, an arrogant elite seized power and suppressed this tournament, thus eliminating any possibility of demonstrating their talent to those who were not among them.
Tired of this situation, a small group of wizards rebelled again this elite to organize an authentic and independent tournament, in which the winner should prove to be really the greatest. And that's Wizards Tourney!